Update! I originally wrote this post as a lead up to Christmas and then when I was redoing some bloggy things, I realized these books stand the test of time and season! I turn to my collection of DIY and design books all the time! I look to them for inspiration, mood, sparks of ideas for overcoming pesky storage solutions and so much more.
So without further ado, I thought I'd share (in my opinion) the 12 best books for Design & DIY Fanatics. I own and have read all of these books and I recommend them all!
The 12 Best Books for Design & DIY Fanatics
Some of these books are old faves and some of them are on my own list to pick up! All the info for each is written below 🙂 And I'm always looking for new suggestions, so be sure to leave a comment if you have a favourite that's not on this list. Happy Reading friends 🙂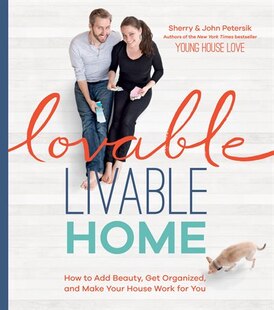 From the bloggers who inspired these bloggers, the latest offering from Sherry and John (and Clara and Teddy and Burger) is a wonderful walk through rooms and homes that are designed for, around and by real families. It's fabulous. You can get Lovable Livable Home here.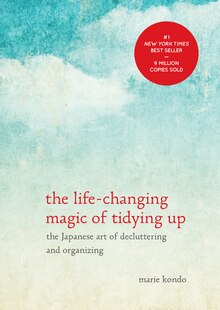 Small enough to fit in a stocking, yet big enough to completely change a life. This book was hands down our best $20 spent all year. In fact, we wrote about our life-changing journey. (You can read the wrap-up post here.) For that certain someone who's craving change and doesn't know where to start, this book is the perfect gentle nudge in the right direction. You can get The Life-Changing Magic of Tidying Up here.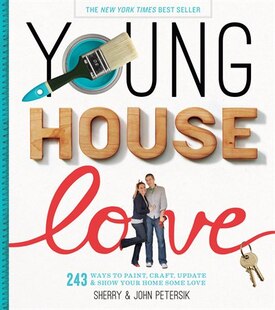 Deja vu! The first book from Sherry and John and it is FULL… F-U-L-L.. of easy DIY ideas that even the most novice DIYer can tackle. Seriously. We still go back to this book for inspiration every now and then. You can get Young House Love here.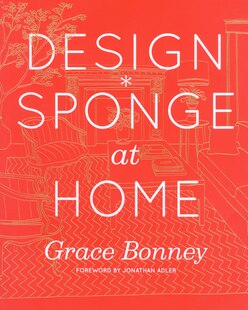 A wonderful blend of well put together rooms and whimsical DIYs, Design*Sponge was the book that launched my design book obsession. Named after the wildly successful NYC-based blog and podcast, this is the perfect book for the hipster designer in your life 🙂 You can get Design*Sponge At Home here.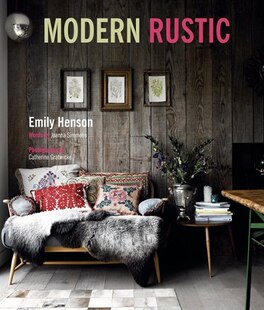 You may have noticed this book on my pile in some of my photos of our Typography Table. This book is definitely an homage to the onset of 'rustic' and sometimes takes the theme to the extreme. But if you're looking for eye candy – this book has it! It's what has inspired us to take some leaps in our basement rec room (and we're probably working down there right now, snapping shots to share with you in the New Year). You can get Modern Rustic here.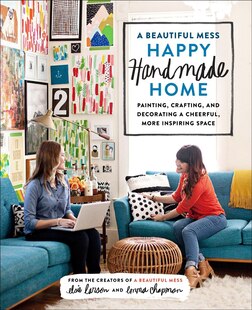 Elsie and Emma. Emma and Elsie. No – they aren't the princesses from Frozen – but they SHOULD be. These gals have it all. Hipster class. Down to earth style. Hilarious quirks. I want to be their friends. This book is also fabulous for the novice DIYer and demonstrates how REALLY simple projects can enliven and invigorate a living space. You can get Happy Handmade Home here.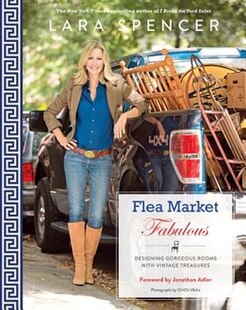 My favourite book in a LOOOOONG time. My Mom got me this last year for Christmas and I've read it three times. I feel a connection to TV personality Lara Spencer – because in my old life, I too was a TV personality with a love for yard sales. 🙂 Now I'm just a blogger with a love for yard sales haha! This is a great stocking stuffer – for real. You can get Flea Market Fabulous Here.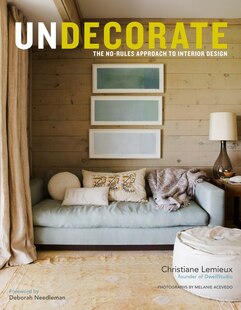 Perfect for the person who likes to have the 'perfectly imperfect' home. This book is full of large glossy pictures and really gets into the fun details of building a home and a decor style. From the creator of the insanely lovely Dwell Studio in SoHo NYC, this is a great starter book for the would-be boho hipster in your life. You can get UnDecorate here.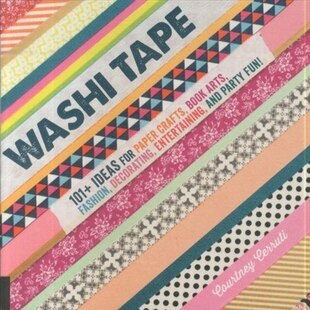 How fun is this? Washi Tape is the crafting supply that is loved by millions, is easy to find, easy to use and apparently there are 100+ projects packed into this little DIY book. I don't have this book, but it looked too fun to not include. You can get Washi Tape (the book) here.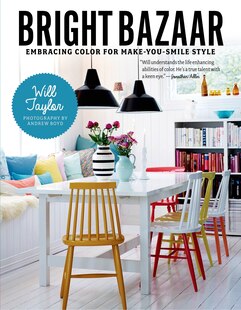 Do you want colour? Do you want colour but you fear how to use it? Do you want to use colour, but you're unsure of what colours go together? Look no further. This book spells it all out and even gives non-traditional colour schemes fabulous names and shows how they've been inspired by beautiful places around the world. Bonus? The author Will Taylor has an incredible Instagram feed. You can get Bright Bazaar here.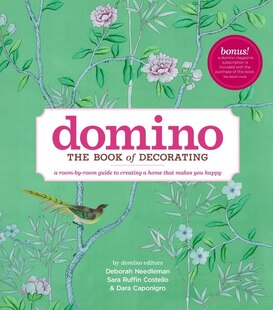 The best beginner's guide to setting up house and home with style! This book is like the decor Bible, walking room by room through furniture placement, textures, lighting, textiles and how to spice things up. I keep going back to this book when I feel like I need to go back to basics. You can get Domino here.
I don't have this book yet – but guys, let's just judge it by the cover! It's gorgeous! And how nice would this look on a shelf or coffee table or small vignette. Books are good for reading, but also for display 😉 You can get Elements of Style here.
Here are some other posts you'll love
*This post contains affiliate links. For more on our disclosure police, see here.