Ready, set, Create! It is time for The Creative Gallery once again and I'd love it if you linked up your latest and greatest project. I'm ramping down into vacation mode over the next couple of weeks (though, I still have a bunch of other things to publish before that happens!) and I've got a REALLY outside the box project I'm going to launch late next month that is taking up a lot of my spare time these days… either way, Sunday represents a reset…time to reflect and let the creative juices flow…. Cheers to you on this day… and let's get this party started!
---
The Creative Gallery
Hosted by:
Kristi at Making it in the Mountains
Emily at Our House Now a Home
Sarah at Making Joy & Pretty Things
Kelly at North Country Nest
Erin at DIY Passion
Gemma at The Sweetest Digs
---
And now, here's the latest from DIY Passion this week:
The biggest thing has been me conquering my fears and moving forward with creating a tribe of women who are serious about success building and friendship. I was so hesitant to launch a Facebook Group… I mean, what if no one came?! lol But that has not been the case… and I'm happy to say that the group already has dozens of members and more each day! It's called REINVENTION NATION and if you'd like to request to join, just use the form below!
Wednesday was a big day on the blog… I showed you how to use Burlap Ribbon to create a cute custom memo board for our Monthly DIY Challenge.
Then later that morning, I hopped in with the latest instalment of my $100 Room Makeover Challenge to show you how to Shop the House for Decor.
And now for some of my favorites from last week's party:
This DIY Tiled Outdoor Table from Seeking Lavender Lane is SO GORGEOUS!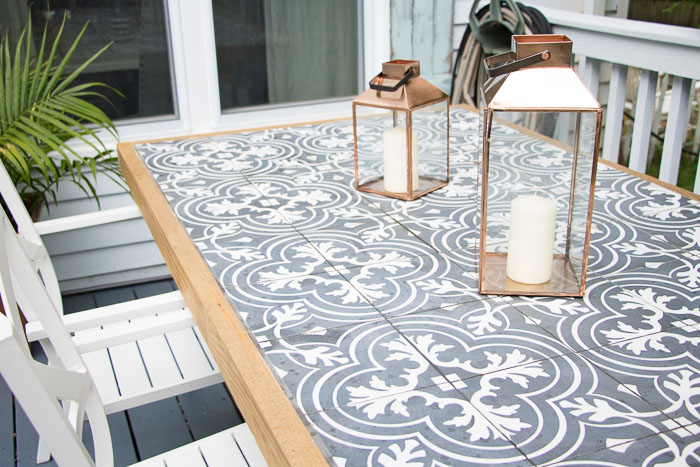 This DIY Window Flower Box by The Scrap Shoppe Blog is too cute!
This Melamine Wardrobe Makeover by Grillo Designs is making my heart go pitter patter!!
---
Let's get our party on!
But first, just a few things to keep in mind…
Share your own work/creativity/projects only.
No links to promote giveaways, link parties or shops.
By entering a link, you're giving us permission to feature an image on our blogs and/or social media pages (proper credit & links will always be included).