Happy Weekend everyone! It's time for another awesome Creative Gallery – which btw is a chance for me to offer a bit of a redux on the week gone by and give you an opportunity to showcase your latest projects!! Make sure you scroll down and link up – I love to see what everyone has been up to each week.
I'm still working away on banishing the white from the living room. I shared our colour palette on Facebook and Instagram last week and I received such great feedback. Phewf! haha I'm always nervous picking colours – maybe that's why I left that big wall stark white for so long. Either way, I really hope I can get that paint up and ready for photos soon. I have no real decor plans yet. I'm trying to not get too far ahead of myself. I want to see how the colour makes the room feel and then make some decisions.
I'm still toying with the wall sconce idea. I'm not convinced – but I've started bookmarking sconces like these. What do you think? Too trendy? (Side note: Did you know you can get sconces on Amazon? What?! Apparently so!)
Anyway – that has been the majority of my week. Painting, furniture flipping – OH! AND PODCASTING!! If you are AT ALL involved in the blogger world, public relations, influencer marketing, entrepreneurship – if you partake in the digital world you will definitely want to listen to our latest episode of In The Storyhouse. We interviewed Award Winning PR Maven Keka Dasgupta … and y'all – her insights are GOLDEN. I can't get over how great this episode was to record, listen back to, promote, talk about… So much juicy goodness.
You can find us on iTunes here and listen to the episode by clicking this embedded audio player too!
---
The Creative Gallery
Hosted by:
Kristi at Making it in the Mountains
Emily at Our House Now a Home
Sarah at Making Joy & Pretty Things
Kelly at North Country Nest
Erin at DIY Passion
Gemma at The Sweetest Digs
---
And now, here's the latest from DIY Passion in terms of projects this week:
I shared one of my biggest and best furniture flips of all time. I say biggest in the literal sense. This piece is huge. And it took a long time. And I learned A LOT about myself in the process. The journey towards having the courage to DIY is so critical for me.
And now for some of my favorites from last week's party:
---
Giant standing ovation for my girl Gemma from The Sweetest Digs. OH MY LANTA – have you SEEN HER BATHROOM renovation!?! I want to move in. Just move in and never leave <3
Halloween is just around the corner and here are some not-so-scary costume ideas from Sparkle Living Blog
Love this DIY Minimalist Desk Clock by Maritza Lisa! She uses a Silhouette Cameo to cut her shapes which makes it so much easier!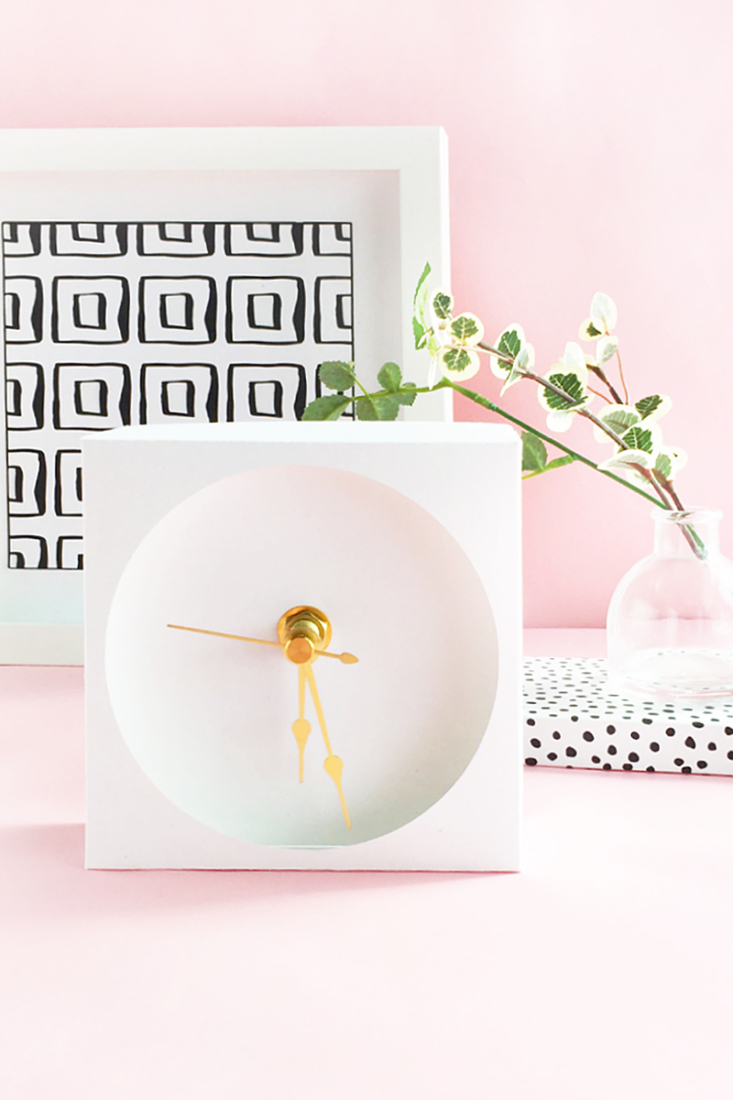 Let's get our party on!
But first, just a few things to keep in mind…
Share your own work/creativity/projects only.
No links to promote giveaways, link parties or shops.
By entering a link, you're giving us permission to feature an image on our blogs and/or social media pages (proper credit & links will always be included).



This post contains affiliate links! I appreciate being able to use programs like SkimLinks and Amazon Associates because they help to keep my blog up and running 🙂