WOWEE! What a week! I'm ready for a nap. Are you ready for a nap? If you're American and celebrating Thanksgiving right now – I hope you get a nap 🙂 hehe
Let's talk about the week that was – shall we?
I did a whole series of IG stories last month outlining what was going on in our house as we were having a Home Energy Assessment. And it generate A LOT of questions and comments. This past week, I updated the story with a full post about the Assessment and the program run through Efficiency Nova Scotia. (Not only for locals – there's some really good learnings in this post about efficiency in general!)
Then – I took you all to a President's Choice Insiders Collection HOLIDAY PARTY!! WAHOO!! Don't forget to RSVP to the Twitter Party on Tuesday where we'll be giving away $1000 in prizes and talking about our favourite holiday treats and menu items. (I'm still dreaming about the gnocchi!)
Wednesday I did a little Facebook Live Segment all about my Top DIY Tool Picks for the Holidays – it went really well….and yes – my glue gun is THAT AWESOME.
Thursday – I outlined what I had sitting in my Amazon Canada shopping cart in anticipation of Black Friday sales. I'm still coveting that robot vacuum!
And then Friday, of course – we released Episode 12 of In The Storyhouse to the public. This one makes me cry. I don't know if it was some underlying emotions I needed to express… but I held nothing back in this episode. I spoke directly from my heart and in the moment… and it terrified me – but at the same time – it felt good to know I was putting the truth out.
We talk about the challenges of building an online career and what it takes to 'make the leap' … our advice is 'never look down'….and 'chase the things that bring you joy'… sounds simple, right? (haha nope)

Now, let's get this party started!
---
The Creative Gallery
Hosted by:
Kristi at Making it in the Mountains
Emily at Our House Now a Home
Sarah at Making Joy & Pretty Things
Kelly at North Country Nest
Erin at DIY Passion
Gemma at The Sweetest Digs
---
And now for some of my favourites from last week's party:
Dear Lindi from Love Create Celebrate... I think EVERYTHING about this living room makeover is DIVINE. Especially the blue couch… oh. my. lands.
The Country Chic Cottage gives a five minute tutorial for making these adorable snowman ornaments!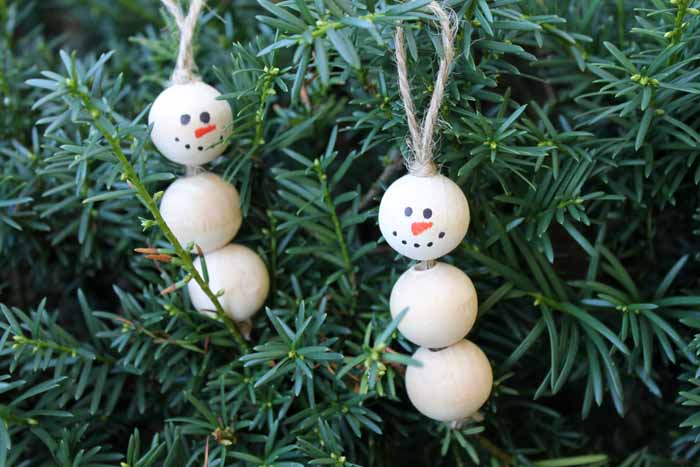 And gotta love some Grammas Chocolate Pie! Crystal and Company has this yummy looking, calorie-filled recipe on her blog and…. ummm…. YUMMMM….
---
Let's get our party on!
But first, just a few things to keep in mind…
Share your own work/creativity/projects only.
No links to promote giveaways, link parties or shops.
By entering a link, you're giving us permission to feature an image on our blogs and/or social media pages (proper credit & links will always be included).