Inside: A step-by-step tutorial to make a handmade wooden notebook! Perfect for gift giving and any occasion; customizable with paint and paper.
Do I say this every time? I think I say this a lot, but I'm going to say it again – I LOVE THIS PROJECT! I am a stationary nerd, like a complete nerd about it. I know I'm not entirely alone, right? Anyway, I figured out a fun way to make a DIY Wooden Notebook and customize it for gift giving or just to keep! This project is absolutely a beginner level DIY and is perfect for helping your kids to learn how to use tools and be creative.
This project doesn't use a lot of materials, so you might have some leftover. You can easily use up your plywood pieces to make your own Wooden Laptop Desk and any additional binder rings can be used to organize and sort your greeting cards!
Supplies for Making a DIY Wooden Notebook
*affiliate links used
1 piece 1/4 inch oak plywood
Scrap wood (for drilling)
Tools for Making a DIY Wooden Notebook
The Step-by-Step for Making a Customized Wooden Notebook
Step One – Cut your wood to size
In my case, I bought a 2×4 piece of 1/4″ oak plywood and it was WAY TOO BIG! I wasn't super precise and just drew a straight line with a level and cut it down to a manageable size before starting this project. There are tons of things you can do with scrap plywood though – it's one of my favourite things to craft with!
Step Two – Now measure and cut to the REAL size 😉
I wasn't sure what size I wanted my notebooks to be, so I chose a couple sizes. My first round of notebooks are about 8″x5″ – a nice size to fit on a desk or fit into a stocking. There are a couple of ways you can get these cuts made (and this is definitely not something for a kid to do… adults only please).
If you have a steady hand and a laser guided saw, you can use a circular saw – though I find this is not as accurate. In the end, I used my compound sliding mitre saw to get my cuts super clean. I'm not sure this method will work if you don't have a sliding saw though – so use your judgement.
Step Three – Drill your Holes
Place a piece of scrap wood between your notebook cover and work bench and clamp it in place.Mark where you want your clips to go and then use a 1/4″ drill bit to create the holes. The scrap wood backing will prevent your plywood from splitting.
Step Four – Sand it and Paint it!
Use a small mouse sander to get rid of any splinters or rough edges and smooth down the front and back of your notebook.
Now it's ready to paint!
I added a fun pop of colour to mine and then used floral scrapbooking paper as embellishments. I added it with a layer of Mod Podge after the paint had dried.
Step Five – Add Your Paper and Enjoy!
Use a hole punch and scissors to fill your notebook with paper of your choice. Now you're ready to go!
More Handmade Notebook Ideas
Polkadot Chair makes the cutest little Harry Potter themed Hogwarts notebook you ever saw!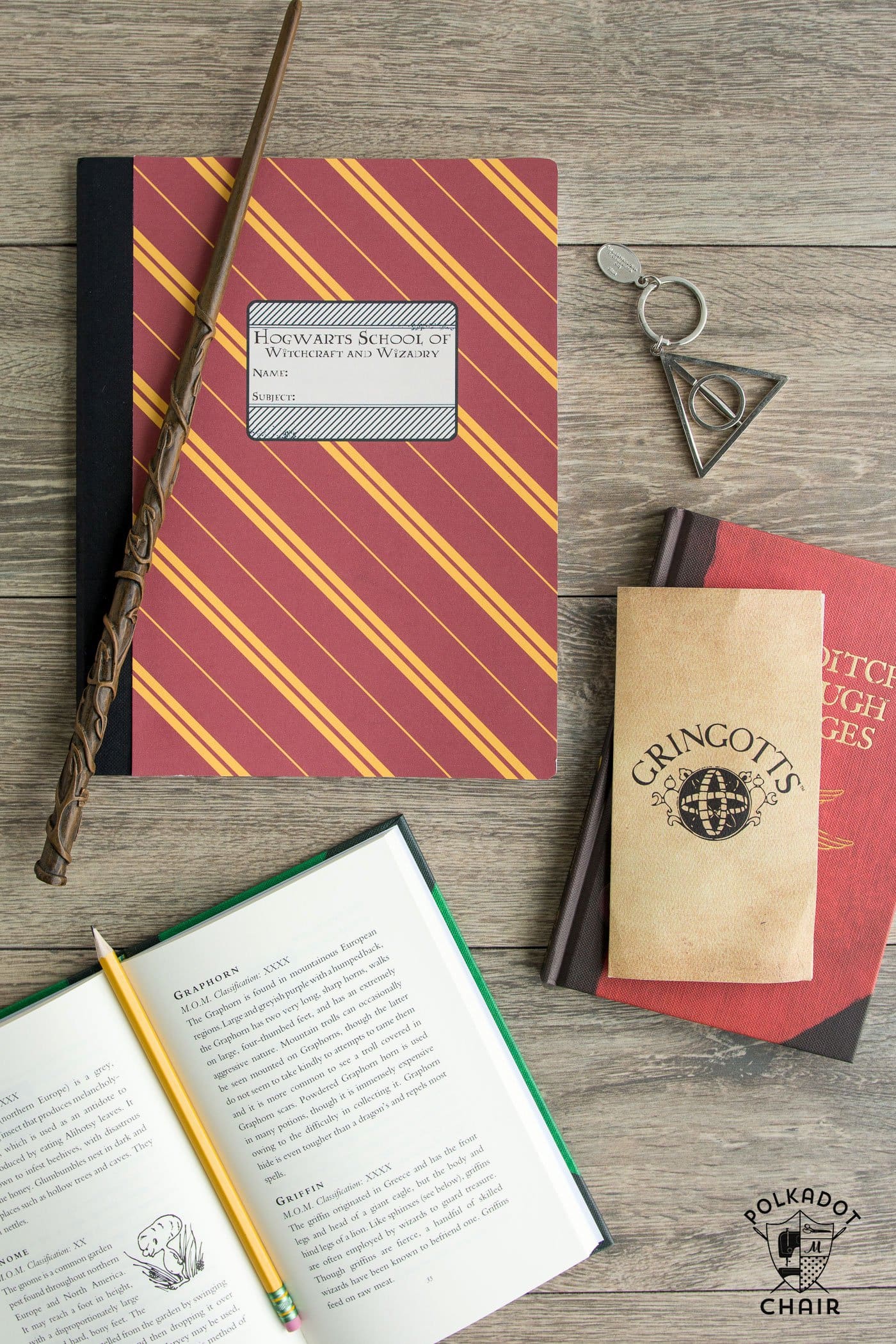 Happiness is Homemade makes a great teacher gift notebook – this would work for the end of school or for the holidays!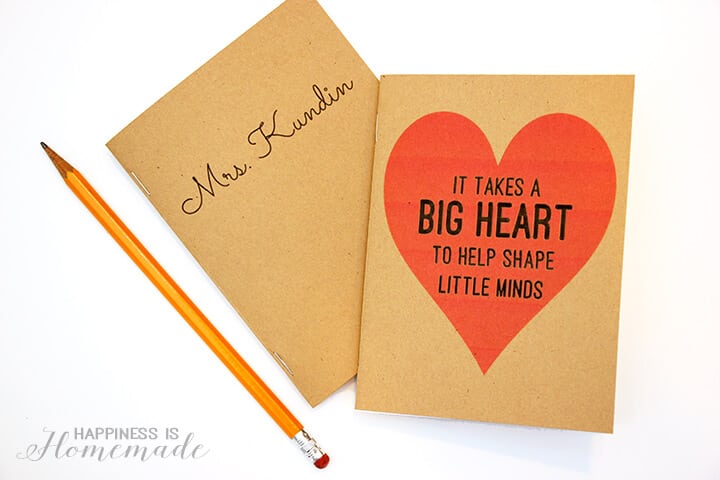 Make Life Lovely has a 10-minute notebook cover if you want to use notebooks you already have on hand!
And Hello Creative Family uses the all-time favorite Washi Tape to customize handmade notebooks. These are SO CUTE.
Here are some other posts you'll enjoy!
It's been more than ten years since we bought a dresser for our children's room. I needed a lot of space for their things at the time, and the truth…